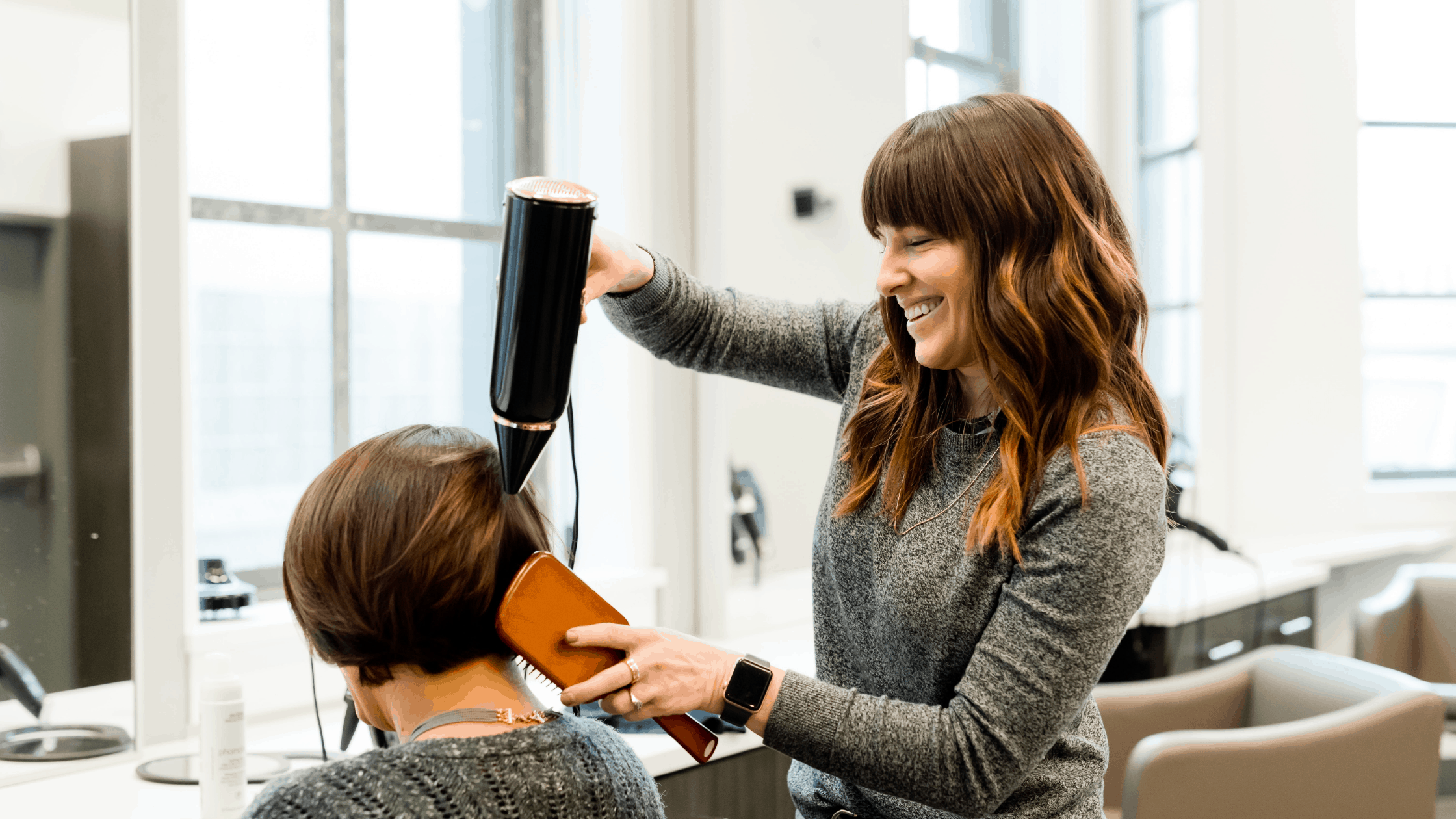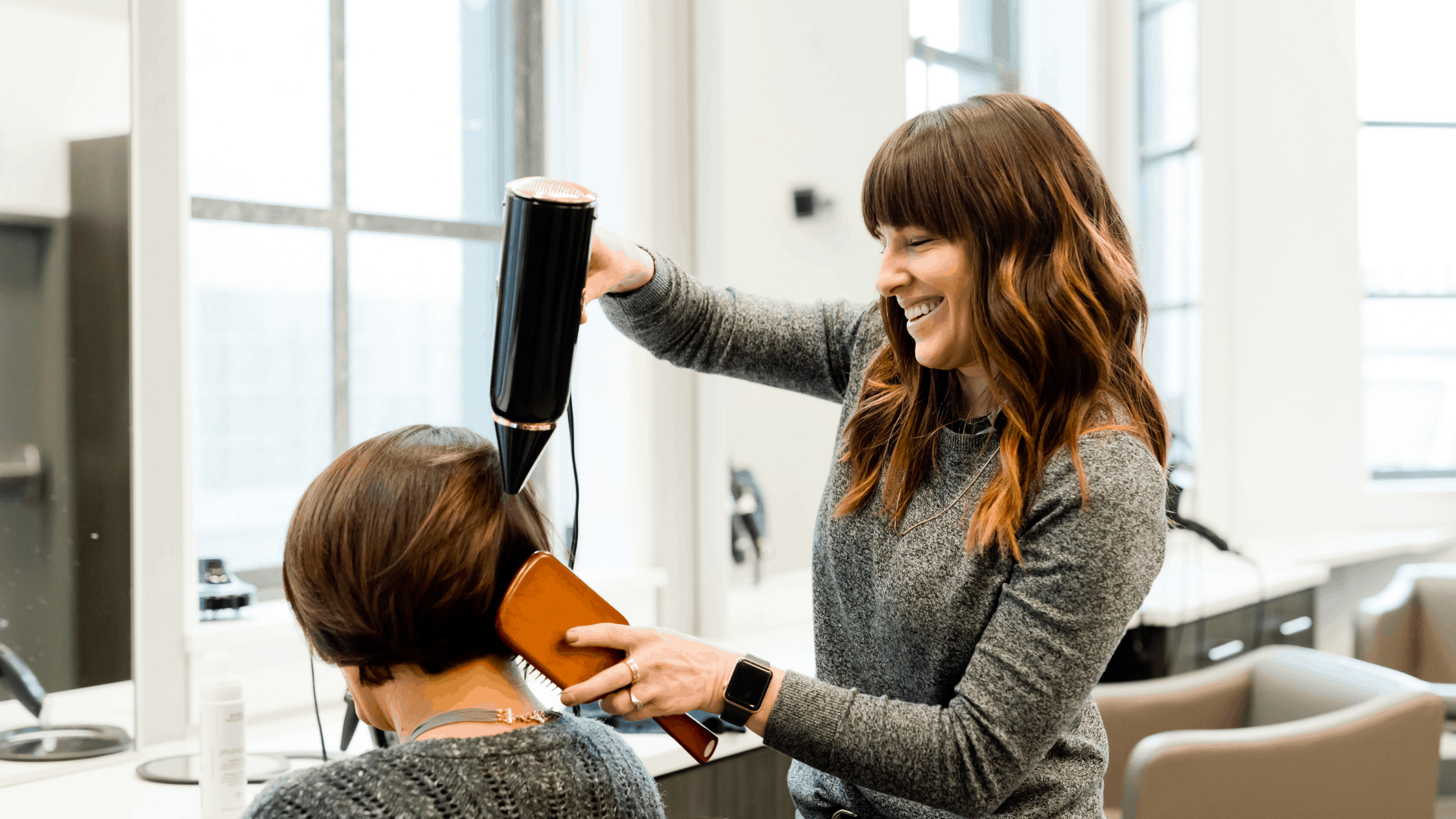 ---
Many of us are using a blow dryer to look attractive making different hairstyles. It is obvious that using blow dryers can damage your hard as it soaks most of the water or moisture from the hair.
Well, I think most of us have comfortable hairdryer. But if you use your ordinary hair dryer then you may lose your hearing ability.
How?
Generally, people who have long and thick hair spend most of their time blasting their long hair without thinking about its long-term harmful effects.
According to the Captel report, hairdryers are the loudest appliance that we allow into our house. These ordinary hair dryers produce up to 95-decibels of noise that is a really bad signal for your ear.
This will be even worse if you are surrounded by them in a hair salon.
Don't worry I have compiled a list of the 10 best quiet hair dryers for you so that you can dry your hair without any harmful effects.
If you are in a hurry and don't have much time to read the full article then check the pick below.
---
Best pick! that I have strongly recommended for you to try.
For better quality and experience with the lowest noise. This Conair quiet hair dryer is the best choice for you because the record sound is only 54 decibels that operates at 1875 watt power along with all the important features.
Last updated on 2023-06-02/Affiliate Links/ Images from Amazon
Honestly, these quiet hair dryers can reduce a high amount of harmful noise that an ordinary hair dryer can't do.
But first, you need to figure out why your hairdryer produces so much noise. Don't confuse most of the people also called hair dryers to blow dryers but both are the same.
---
Why are hair dryers so loud?
The major reason behind the loudness of the hairdryers is their motor and blades.
The inbuilt DC motor which responsible for the inflow of the air is the major reason behind the noise. The motor helps to make your hair dry but while air coming in, the force of the airflow creates huge noise.
Similarly, fan blades are another noisiest part of your hair dryer that generates so much harmful noise.
Because the blade supplies a larger quantity of air, so it needs to run faster beyond its capacity but this will happen only if you use it for a long time or if that is a defective piece.
So mainly these 2 components are the major part of your hairdryer that may be responsible for this noise or why your hair dryers so loud.
Now, let's move on to some of the essential features that you should check before purchasing any piece.
---
Buyers Guide Before Purchasing the Best Quiet Hair Dryer
Before purchasing anything I always check important features that make it different from others. So these criteria that I am going to use in this article will give you a clear idea to pick out the right hair dryer for you.
1. Noise Level
The most important part to be noticed in the hair dryer is its noise level that we are discussing in this article mostly.
Usually, this is based on lots of factors such as fan blade speed that is the most common component in the hair dryer. Speed setting is usually a good indication that tells you this hair dryer is noisy or not.
In some of the cases, top brands have started making hair dryers that produce less than 60 decibels. So before picking any random hair dryer this will be great if you check the manufacturer's description first.
2. Some Important Settings
After the noise level, you need to understand some of the important settings in your hair dryer. Because your hair is a fragile thing and you are going to use it on your hair.
Very few top brands provided hot and cold airflow settings with an adjustable temperature that you can easily use.
Manufactures, newly launched ionic technology that will convert the positive ion to the negative one. So that your hair looks shinier and smoothes after drying from it.
The heat and fan speed settings are also a very crucial part of the hair dryer because it converts into noise. That's why I have selected them very carefully in the provided list that I have mentioned below.
3. Power Watts
I know a more powerful hair dryer will dry your hair very quickly but you need to consider that more power comes with more noise.
I mean if you purchase any high wattage hair dryer then it may produce lots of noise. So what should I do? Very simple purchase a quiet one that we are talking about in this article because your health comes first instead of some extra time.
Also, some of the manufactures provided high wattage with a built-in noise silencer for safer use. Moreover, there are some of the other features that you should know.
4. Compact vs Standard Design
The design also plays a very important role in the hair dryer. How? If I ask you, is your hair dryer easily fit into your hand? Is its cord long enough or not? Because you need to maintain a safe distance from your hair dryer whether it is silent or regular.
Especially If you work in a hair salon then heaving a lightweight hair dryer will help you more. But a compact hair dryer produces much louder noise than a standard one. Because airflow needs some space to blow out from it.
5. Other Features
Many hair dryers come with many essential attachments such as diffusers, cords, and other things as well. So you need to be very careful.
The next one is a cool shot button that comes also in many regular blow dryers but this is a great feature that's why manufacturers use it in quiet ones also.
The last feature but not least feature is the cord that you should consider because its length is most important. This will give more comfort and many modern quiet blow dryers also have this feature.
---
List of 10 Best Quiet Hair Dryers Reviews
Now, It's time to look at these best blow dryers that are easily available in the market and you can also purchase them on Amazon. I have selected 10 of them based on various criteria.
1. KIPOZI 1875W Salon Grade Powerful Affordable Hair Dryer
This is an excellent hair dryer created by Kipozi and they are extremely good manufacturers in this industry.
They have a variety of good blow dryers in their collection and operate in 1875 W.
his is affordable and lightweight that saves your valuable time and also comes with three wattage and tow speed control settings with a most important cool shot button that will set your hair properly.
Moreover, its nano ionic technology works with a consistent airflow for quick hair dry.
Along with a cord is the great and long length for safe use and also has diffusers to define your curly and frizzy hair.
Technical Specification
ALCI Safety Plug

8.2 Foot Long Cord

500 Grams Weight

Diffusers & Concentrator

11.38 x 9.8 x 4.88 Inches Size
Last updated on 2023-06-02/Affiliate Links/ Images from Amazon
---
2. JINRI 1875W Ionic Infrared Quiet Blow Dryer
This is another noise-resistant hair dryer that operates on an 1875 W powerful AC motor that blows out fast air.
It has diffusers and concentrators so that you can get rid of the harmful noise. Moreover, its negative ion technology dries your hair with a negative charge and locks the moisture of your hair.
Its cord is very long so that you can manage a safe distance from it. That's why over 2000 people already purchase it from Amazon and give their positive ratings.
In addition, its infrared heat gently added heat protection to your hair to reduce frizzy hair up to 60%. Some of the settings are the same in it like speed control and heat settings.
Technical Specification
ALCI Safety Plug

9 Foot Long Cord

700 Grams Weight

Diffusers & Concentrator

10.7 x 8.4 x 3.7 Inches Size
Last updated on 2023-06-01/Affiliate Links/ Images from Amazon
---
3. Panasonic Low-Noise IONITY Compact Hair Dryer
This is the world's most trustworthy Japanese brand in this industry and I know you are aware of their brand name.
This is the quietest blow dryer with ion technology. This is also very lightweight and affordable that perfectly fits into your hand.
This hair dryer works on powerful 1200 watts and generates only 49 decibels on its top-notch. Its internal orientation gives dual airflow to your hair so that your hair dries much faster.
Its manufacture also works on internal parts for fixed space so that all the parts work separately with a combination of more flexibility.
That diffuses the noise coming out on its body and this is because no one works on that. A small barrel inside it provides seamless airflow that will rapidly dry your hair.
Technical Specification
Japanese Safy Plug

8 Foot Long Cord

600 Grams Weight

Diffusers & Concentrator

10.94 x 5.55 x 4.41 Inches Size
No products found.
---
4. Parlux PAR4014 Professional Lightweight Quiet Hair Dryer
This is a very unique looking lightweight quiet hair dryer that comes in several interesting colors and I like its black color, what's your favorite comment down below?
Surprisingly, this is the most powerful one in this list that works on a 2100 W motor. On the other hand, its noise level is not so much because manufacturers use a built-in silencer in its body.
This is also recommended by popular hairstylists and if you want a hairdryer for your salon then this is the perfect one.
Moreover, It has some 4 heat and 2-speed settings that I think no one provides in their piece. Ionic technology and cold shot buttons protect your hair.
Technical Specification
Eco Friendly

Batteries Required

9 Foot Cord Length

700 Grams Weight

3 x 8.5 x 9 Inches
No products found.
---
5. Centrix Q-Zone Silent Hair Dryer
After the Parlux this is another silent hair dryer on my review list. Its unique shape attracts very much and it looks like a funky battleship.
By the way, its noise-reducing technology is packed in its plastic cover so this will not generate louder frequency at all. The ionic and ceramic tourmaline heat technology will keep your skin protracted and dry your hair fastly.
The cold shot button is given on its handle so you can easily use it. Moreover, a 1500 W powerful motor will dry your hair fastly. Also, you will get some of the same features as others such as speed and heat settings.
Technical Specification
Ceramic Tourmaline

8 Foot Cord Length

450 Grams Weight

9 x 5.5 x 10.25 Inches
No products found.
---
6. CONFU 1875 Watt Negative Ionic Quietest Hair Dryer
We have added this hair dryer because it has a quiet feature that will allow you to have a peaceful hair blasting.
This Confu hairdryer is loved by thousands of people and most importantly this is a professional salon hairdryer.
So that you can use it in your business. It comes with an 1875 AC watts powerful motor that will reduce the time up to 60% and you will get rid of this very quickly.
This will also double your earning because in six minutes this will dry the whole head of hair. But don't worry its nylon shell and removable filter protect your user from it. Some settings like heat and speed are available in this hairdryer.
Technical Specification
Ceramic Technology

8.2 Foot Cord

1.2 Kilograms Weight

10.24 x 9.49 x 3.98 Inches Size
Last updated on 2023-06-02/Affiliate Links/ Images from Amazon
---
7. Juisee Folding Professional Salon Quiet Hair Dryer
This is a unique mini foldable quiet blow dryer that comes in a small package. I like its cute design and that produces a negative ion to finish the positive one from your hair.
After it, you will find your hair looks good and you can easily carry it on traveling. Moreover, its 3 heat and 2 speed don't produce so much noise that irritates you.
Along with a very compact design, this hair dryer works on 900 W power that will dry your hair anywhere. So if you find your hair frizzy just put on this device and make it smooth.
Technical Specification
Ceramic Technology

5.5 Foot Cord

350 Grams Weight

7.8 x 4.7 x 3.1 Inches Size
Last updated on 2023-06-02/Affiliate Links/ Images from Amazon
---
8. Conair 1875-Watt Standard Size Professional Blow Dryer
This is the most selling blow dryer with heaving lots of positive reviews on Amazon. That locks the moisture and gives your hair a very shiny and awesome look.
Negative ion technology reduces the scalp, frizz, and dandruff. DIffusers and concentrator these 2 important attachments also you will find in this package.
This works with an 1875 W powerful motor that generates only 54 decibels of noise. Speed and heat-related settings also come with it and you can adjust them that fit your needs.
I know this is much bigger than the other one but this will give it more flexibility and noise residents. A removable filter lint buildup that extends the motor life.
Technical Specification
Ceramic Technology

8 Foot Cord

700 Grams Weight

3.63 x 9.25 x 10.27 Inches Size
Last updated on 2023-06-02/Affiliate Links/ Images from Amazon
---
9. BaBylissPRO Nano Titanium Best Silent Hair Dryer
Apart from soundproofing walls and houses, this is most important then you should try some of the peaceful appliances that do not produce much noise.
This BabylissPro hair dryer is one of them that uses nano titanium ionic technology that will dry your hair without damaging it.
This hair dryer works on a powerful 2000 watts motor and I love it's easy to grip handle.
It is more beneficial for professionals, I mean if you want a hair dryer for your salon then you can try this and this is also good for you.
That's why almost 7500 people already purchase it from Amazon and you can also try this and I have this in my quiet blow dryer review list.
Technical Specification
6 Heat/Speed Technology

7 Foot Cord

900 Grams Weight

8.5 x 3.5 x 10 Inches Size
Last updated on 2023-06-02/Affiliate Links/ Images from Amazon
---
10. RUSK Engineering 2000 Watts Heavy Duty Best Quiet Hair Dryer
This is a compact, very lightweight, and strong hair dryer that is a wonderful option for you. Because this is for those who do not have to spend lots of time styling their hair.
2000 watts powerful motor gives you smooth hair fast and ceramic coated high-quality shell protects it from any accident.
Most important, the infrared waves help you to get rid of the static dry and look well-groomed. Also, it has several nozzles that create volume and a curly look to your hair.
Along with some same settings like temperature and speed, this will create shine on your hair without any harmful effects.
Technical Specification
Ceramic Technology

8 Foot Cord

450 Grams Weight

4.5 x 10.3 x 10.5 Inches Size
Last updated on 2023-06-02/Affiliate Links/ Images from Amazon
---
Difference Between A Regular and A Quiet Hair Dryer?
Hair dryer is the loudest appliance that we allow in our peaceful house and even we use it regularly.
So need to consider that your hair dryer is a quiet or a regular one. The most important difference is what its name suggests. Quiet. But there are also some other differences that you should know.
Quiet hair dryers can reduce the sound level itself by half or even quieter than the regular one.

Most silent hair dryers work on less than 1600W, on the other hand, regular hair dryers work much louder than that works on 2000W.
Ionic quiet hair dryers use negative ion technology to reduce the noise level and this will also give your hair a more silky and smooth finish. But regular hair dryers don't have this technology.

Not only in noise these silent hair dryers work on the 2-speed modes and 3 heat settings that will set your hair properly every day.

Also, quiet hair dryers come with long cords that will provide you more safety instead of a regular one that has a smaller cord.




---
Wrap up On 10 Best Quiet Hair Dryer
In conclusion, we discussed all the necessary things that you should check before purchasing any hair dryer. Also now we understand properly the difference between quiet and a regular hair dryer.
So if you want to replace your regular hair dryer with the latest quiet one then you should check our best quiet hair dryers that I have compiled for you.
Having your house quieter is not a bad investment because you trying to build your health and quietness is the crucial part of it.
That is why we have written this best quiet hair dryer review for you so that you can understand the importance of a quiet hair dryer.
Whether these are quiet hair dryers but I am not suggesting you try them for a long time because it may be dangerous for your health.
---
FAQ: The 10 Best Quiet Hair Dryer
Now, this time to answer the most relevant questions that most of the people asked. I have tried my best to give you an appropriate answer.
Q1. How do I reduce my regular hair dryer noise?
Ans: Using a diffuser is the temporary solution for that and most of the ladies are using it to set their frizzy hair and this will also diffuse some of the noise.
So if you don't want to invest your valuable money in a quiet blow dryer then you can try this. I don't recommend this.
Q2. Can a hair dryer damage my hair?
Ans: No, but using it too much then it will definitely damage your hair such as the scalp, dandruff, skin problems, stress, and so on.
Noise is the major thing that is responsible for that usually manufacturers created a quiet one but this is not so quiet to use more.
Q3. Is it better to let your hair dry naturally?
Ans: Yes, this is the safest way ever to let your hair dry naturally. I know this will take a much longer time but if you have some then try it.
Just mop up your hair from the towel in the sunlight and it will automatically dry and vitamin d will make your health better as well.
Q4. What is the negative ion technology that is used in hair dryers?
Ans: As it is already told that this negative ion technology interacts with a positively charged ion to make it neutralize. I know you are thinking why they are using it, so your hair is typically charged with a positive ion that's why you find your hair frizzy.
After using it you will find your hair much smooth and straight that will give you an attractive look. But this does not end with ionic technology restore the moisture of your hair and prevent from over-drying.
Ultimately, this will protect your hair from scalp and skin infarction.