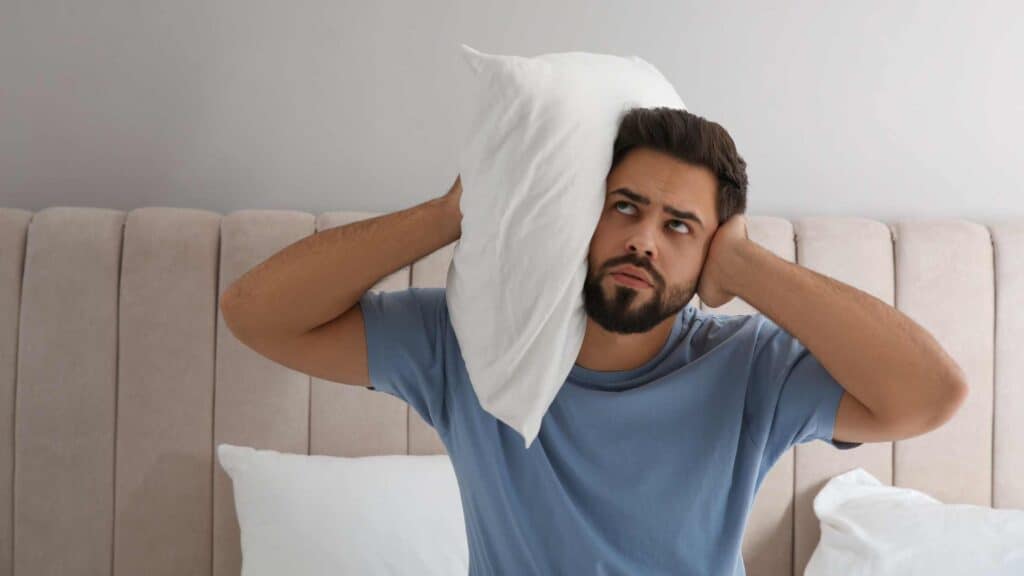 ---
Nobody likes bad neighbors, because they are extremely annoying and irritating. Anyone who has experienced living with such neighbors knows really how frustrating it can be. As I have already dealt with several annoying bad neighbors, I can tell you that friendly neighbors are a great thing to have. 
According to the report of the National Apartment Association, more than 39 million people in the United States are living in small apartments.
So, you are not alone a lot of people are facing the same bad neighbor's problem and they want to know how to get bad neighbors to move. 
As if your neighbors don't want to communicate with you to solve the problem, then you have only two options – either you move or you can make your neighbors move.
The choice is yours and believe you are with me and now it's time to annoy your noisy neighbor.
In this detailed guide, we have shared 21+ useful tips on to deal with noisy neighbors and how to make your neighbors move, so that you can live a happy and peaceful life.
So, let's get started. 
---
21 Ideas How To Make Your Neighbors Move: Dealing With Bad Neighbors
All these tips are divided into different parts so you can use the best based on your current situation.
1. How to Annoy your neighbors living beside your house
It's time to annoy your neighbor by using these simple ways.
Order Pizza: Have you ever ordered any pizza to the wrong address? If not then now you need to do it. You need to order a pizza at your neighbor's address. So, when the pizza boy comes to deliver the pizza and collect the payment, then your neighbor will refuse to give payment because he didn't order as usual. At that time, you can ask the delivery boy if you can buy these pizzas at a reduced cost instead of just wasting them. 
Doorbell Ditch: When you were a child you probably used this trick to annoy other people. But now you are not a child, however, you need to use it again on your neighbor's doorbell. This will give you more enjoyment and satisfaction as you want. All you need is to just ring your neighbor's doorbell and then hide for 10 minutes. Then again do it and hide for 15 minutes. You should do that again and again until you are not done with it.
Annoy Them With The Solicitors: I am pretty sure you face solicitors every week or month. Because this is their job to sell and tell people about their product or service. You could benefit from it and annoy your neighbor. When a solicitor comes to your door you can tell them your neighbor might be interested in their product or organization, so that they go to the neighbor's house. 
---
2. How To Annoy Your Upstairs Neighbors in an Apartment
In an apartment, your upstairs noisy neighbors may produce a lot of noise. So if you want to annoy your upstairs neighbors then you should try the following ways.
Bang On The Ceiling: You might be living in an older apartment whose ceiling is not quite strong now and that's why you are facing the upstairs neighbor's stomping noise. They can reduce it if they want. However, if they are not doing this then you should try another method. When they are sleeping you can use your broom handle or any ordinary stick that produces noise and then use it to bang on the ceiling to teach them a better lesson.
Use Ceiling Vibrator: Some neighbors are not as good as you are thinking about them. If they are making a loud noise on your ceiling, then they should know how you feel when they do the same thing to you. So, if they are continuously annoying you then you can make next-level bang noise. You can try out the ceiling vibrator when they are sleeping or working. This will definitely disturb them and this way you can take better revenge.
Use Speaker Jammer: You will be lucky if your neighbors are using the latest tech Bluetooth-based devices and the easiest option is to either build or purchase such devices. I had a look into a few videos on youtube and Amazon, so just use it and you can block all their noisy systems in just one switch, but I personally never tried any.
Note: It is illegal to make any antenna longer than 52 inches, so be cautious of country-specific rule
---
3. How To Get Revenge Even With Mean Neighbors
If you have mean and rude neighbors, then can do anything to annoy you. And in that case, all the requests and warnings are a waste of time and you need to try other things to take revenge on them.
Use Free Internet: Have you used other people's wifi for surfing the Internet? Do you have an active internet connection right now? Some people don't like to secure their wifi or don't know how to do that. If your neighbor also has an unsecured active wifi connection that is available for everyone then should also try it out and save some money. This will help you to get your work done and also help you to take revenge on your neighbor.
Borrow The Paper: Do you know more than 73% of the population in the US only read newspapers every morning and spend around 16.2 minutes daily? This will also help you to annoy your neighbor if he has a tough habit of reading the newspaper every day. You can borrow their newspaper every holiday without telling anyone. After reading it you can stick it to your neighbor's door with a sorry note.
---
4. How To Get Revenge on Your Annoying Neighbors
Do you know there are more than 5 types of people in the world? They have different behaviors that affect other people's lives like you. That's why if the above ways are not working for your neighbor, you can check out these ideas also.
Make Loud Music: If you are sleeping and someone is practicing his worst karaoke, stereo, or other music things, then this will ruin your sleep and make you angry. The same thing you need to do with your neighbor if they are so mean and rude to you. If you are not a professional musician or singer then it's even great, because this will help you to produce a worse masterpiece. You should use this idea when your neighbor is working or sleeping.
Make Dogs Bark: I think you might not know before that you can use your dog to annoy your neighbor. But I think there is no better idea than that. Because I have already tried it out and I got better results from it. After some time my neighbor will come to my room and request to stop these dogs and he will not produce any kind of noise. You can also try it out by giving better training to some dogs. After some time they will learn how to do it and when to do it.
Turn On Your Sport Passion: Do you have any sports passion that hides from people? Have you tried to express it or practice it? If not, then now you should do that inside your room. Because this helps you to annoy your neighbor and may move them from their place. Whether your sports passion is cricket, basketball, table tennis, and others, you should practice when you are doing something or sleeping because this is the best time.
---
5. Funny ways to annoy and let your Bad Neighbors To Move
When you are literally done with your neighbors and want some other ways that can force your neighbor to move to another place, then you should try these ways.
Decorate Their Door: Do you know about some ugly colors or do you have those? If you're a child and someone paints your desk with ugly colors, then it will disturb you and you will not want to sit at the table. The same idea can help you if you want to get your bad neighbors to move. You can try this way by using some ugly colors and making drawings on their doors. However, when you do that make sure there is no camera capturing you. 
Knock The Door: When you are sleeping and someone rings the doorbell again and again, then this will ruin your whole night and force you to move to the next peaceful place where you can sleep without any disturbance. So you can also ring your neighbor's doorbell or knock on the door at odd hours, especially when they are sleeping because this is the perfect time for this job. It will provide you satisfaction and helps you to move your neighbor.
Give Money To The Children: Do you know about some naughty children who always disturb anyone? There is a strict law about child beating. So, if anyone finds it breaking this law, then he/she is liable to imprisonment for three years and a heavy fine. So you can take advantage of it and give some money to the naughty orphan children in your building or someone else to make noise from your neighbor's door.
(Note: These ways are pretty dangerous, so you might get stuck in a big problem)
---
6. How To Get Revenge On A Neighbor Legally
If you have tried all the things and your neighbor isn't stopping things to disturb you, then you can take legal action against him so that he or she can learn how to behave to other people.
Make A Complaint To The Management: Do you have management for the apartment? If you have then you can file a complaint about these annoying things – what your neighbor is doing with you and try to convince them how busy you are and can't focus on your work. Even at night, if your neighbor is making too loud a noise, then they will definitely take strict action against him.
Call The Cops: Even after complaining to the management, if your neighbor doesn't stop making the shit, then you can call the cops and give them a warning. If they are not the worst person then they will stop. This way you can also take revenge on your neighbors by insulting them in front of all of the apartment members.
---
Things You Should Never Do When It Comes To Making Your Neighbors Move
If you have tried everything to make your neighbors move, but you haven't got your desired results, then you can easily get frustrated about it. But, you should keep in mind that there are some things that you should never do, no matter how desperate you are to make them move. 
You should never use physical force.
Never try to add drugs to the food or drinks you prepare for them.
You should never send them threatening messages.
Because the last thing that you want is to end up in prison or in court because of something like this that you did to your neighbor out of desperation. Instead of it, you need to be creative in everyday life and try to handle your troublesome neighbors slowly and intelligently. 
---
Wrap-Up On How To Make neighbors to Move: From Talking to Legal Action
When you have really bad neighbors who are disturbing you again and again, then using some ways to take revenge on them is not a bad thing. Because you are doing the same that they have done with you. 
However, you need to make sure that you are doing everything without getting captured by any camera. And if you have tried almost every way and your neighbor is not stopping what he is doing right now, then you can take legal action against him. 
We hope that our comprehensive guide has helped you to learn how to get bad neighbors to move. If you want any other suggestions on this topic, please leave a message in the comments below. 
Caution: Take all these ideas as advice only, rest you all know the consequences.
---
FAQ: How To Get Bad Neighbors To Move
Selecting effective revenge from your annoying neighbor is quite difficult. That's why many people just like you are facing lots of problems. That can be solved easily. So I have added some of them in this article to provide appropriate answers.
Q1. What can I do to stop my neighbor from making noise with self-measure?
Ans: If you are facing a lot of noise coming from an upstairs neighbor or right next to the door. And if you don't want to take any revenge on them. All you need to do is just stop the noise. Then you can soundproof your apartment if you don't have that much money to invest. Then you can use a white noise machine or earbuds.
Q2. Should I tell my neighbor politely to be quiet?
Ans: Yes, this is the first way that you should try. Because maybe your neighbor is a good person but you start the fight first without asking to be quiet. You can understand your problems, such as if you have work that has today's deadline or other.
Q3. How to deal with a psycho neighbor?
Ans: Literally, if you have very bad luck then you will face a psycho neighbor. That may be dangerous for you if you do any silly things with him to take your revenge. This is better to collect evidence against him and prove he is a psycho person.
q4.How do you ignore bad neighbors?
Simply buy noise-canceling headphones and you can make your area soundproof that is the only way to ignore the same.
q5.What do you do if your neighbor is watching you?
Well only best option is to talk to the authority and inform cops they will ensure your safety and alarm your neighbor