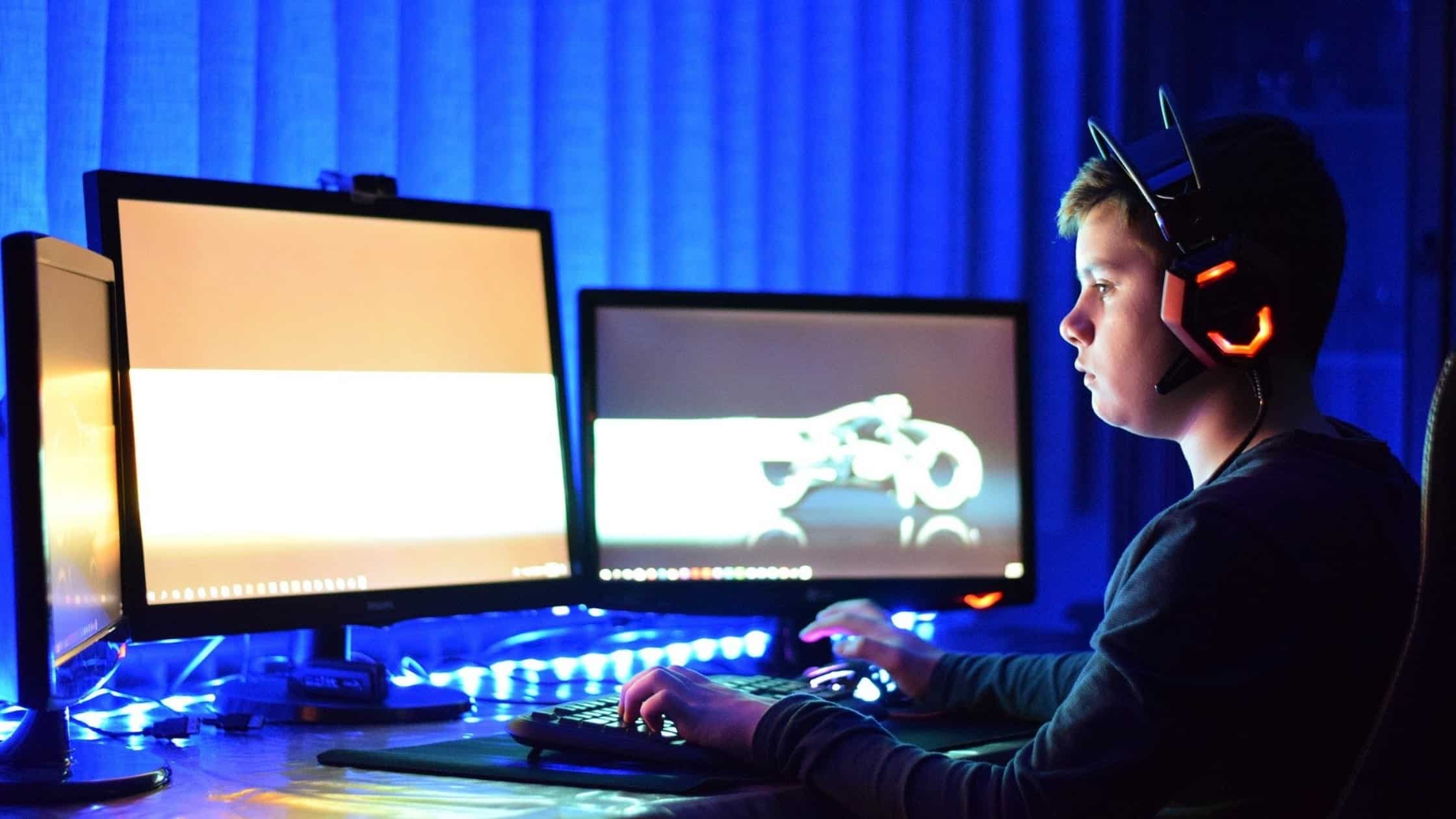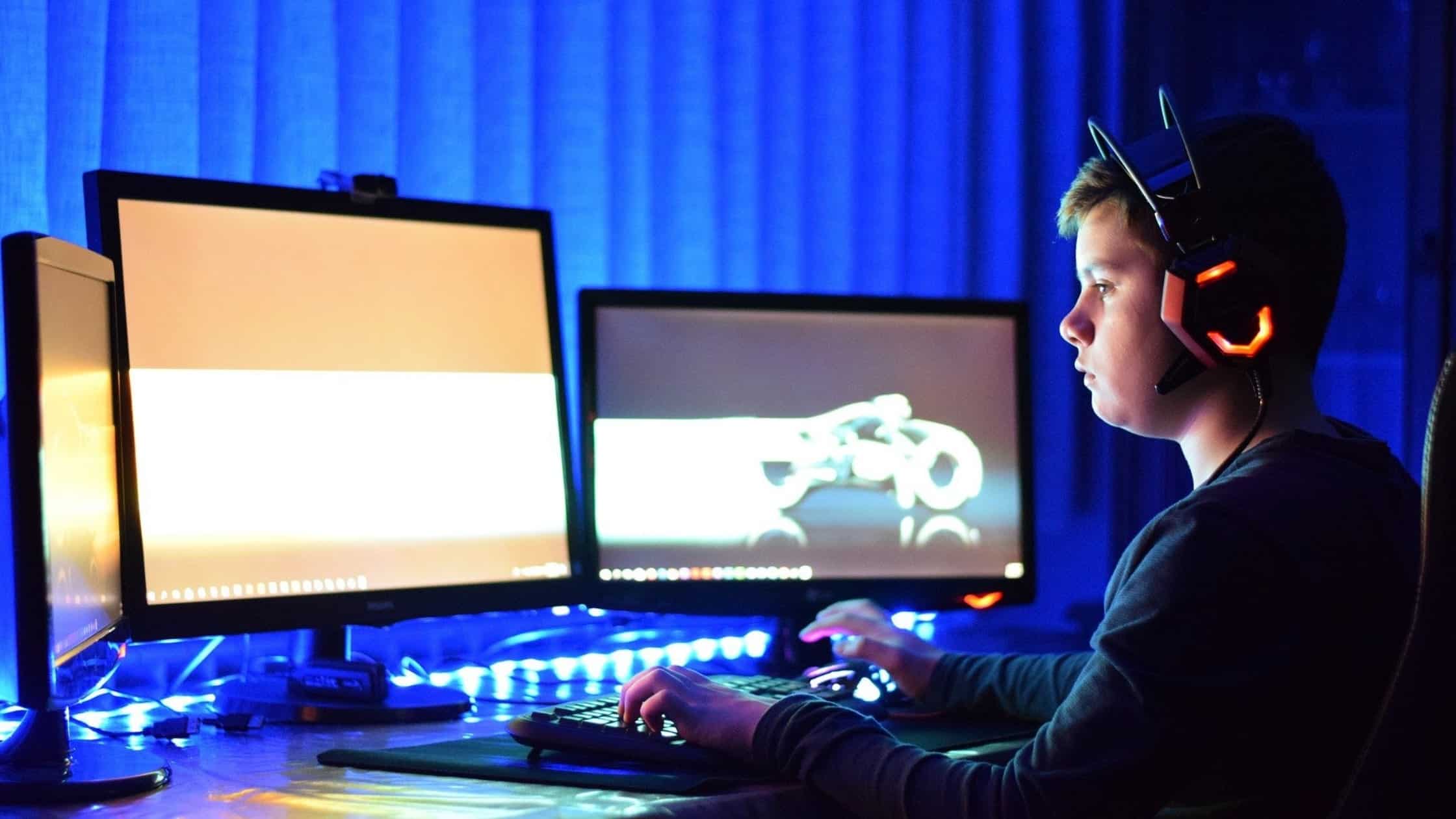 Gamers are always looking for a powerful processor and graphics card to run their heavy and high-definition games smoothly, however, they often overlook a gaming keyboard when it comes to gaming-related devices. But, it is actually a crucial component for every gamer. 
According to the report of GlobeNewswire, the global Gaming Mouse & Keyboards market size was USD 1272 million in 2019, and it is expected to reach USD 2229.1 million by the end of 2026. But, with the rise and continued popularity of mechanical gaming keyboards, a new problem has emerged which is loud audible clicky keys.
However, if you have a roommate who studies nonstop and needs a quiet working environment, then you have to find something that would not disturb him. So, you need to look for a silent keyboard for your gaming setup which would not irritate people around you. 
In this article, we have shared the 7 best silent keyboard for gaming from our research during our gaming experience. Also, here we have covered the essential features of a silent keyboard and the difference between a gaming keyboard and a regular keyboard. 
So, let's get started.
---
Best Pick! If you are in hurry and have no time to read
For the best gaming experience with proper control and high performance I strongly suggest choosing a silent mechanical keyboard and in this list, the most recommended choice is the 6 programmable micro keys water-resistant keyboard by Corsair.
Last updated on 2023-05-29/Affiliate Links/ Images from Amazon
Before purchasing anything you must check the best features of the silent keyboards and which type of quiet keyboard is best for gaming.
Note: This website is monetized with Amazon.com products so if you purchase anything from this website. I will get some commission but this will not charge you anything extra.
---
Type Of Silent Keyboard For Gaming?
There are several types of keyboards available in the market but in this article, I am going to share 6 types of keyboards that are relevant for gaming. Let's check!.
1. Multimedia Keyboards
Multimedia keyboards usually have some media keys like volume rocker and control, mute button, starting the common applications, and more.
Now, these types of keyboards are coming in the laptop to control everything and options are also expanded. If you want to play simple RPG games then you don't need an external keyboard.
---
2. Wireless Keyboards
Wireless keyboards are as normal as a wired keyboard but the major difference is that this is a cordless keyboard that will transfer data through its invisible signals.
Moreover, it has two main mechanisms first, the sender, and second, a receiver that is plugged into your computer. So it is good for normal games.
---
3. Wired Keyboards
Wired keyboards are normal keyboard that connects to the computer through a cord. It uses this cord to transfer the data and these are extremely reliable.
At the end of this cord, you see a USB plug that will be plugged into the USB port on the computer. Many types of wired keyboards are available in the market some are good for gaming and some are not. Scroll below to know the best one.
---
4. Mechanical Keyboards
Mechanical keyboards are the best choice for gaming because it has some plastic switches under the keys that contain two metal contacts and a spring underneath.
When you press a key then the switches push the spring down so the two contacts connect and the circuit completes. This keyboard system helps you to send data faster to the computer. Most gamers are using this type of keyboard.
---
5. Handheld Keyboards
Handheld keyboards are totally different from the other types of keyboards because it has a very unique design that controls the game.
This ergonomic keyboard has all the alphanumeric and symbol keys that all the standards would have. I don't think you can use it properly because its design is very different so you have to learn it first and make practice and this will take more time and effort.
---
6. Membrane Keyboards
Membrane keyboards are similar to the mechanical keyboard but the major difference is that keystrokes. I mean this keyboard has basically all the keys that are connected with the essential pressure pads.
That provides very little tactile feedback which can make blind typing difficult. That's why this is not good for gaming.
---
What Are The Essential Features Of Silent Keyboard?
You need to consider the essential features of a gaming keyboard. Because you have invested lots of money that's why you need a powerful and silent keyboard for the best performance.
Keyboard size

is the first thing that you need to consider. Basically, a

full-size keyboard

is very good for gamers because it has all the important keys on the surface. A large surface area always helps gamers because it has a proper dedicated area for all the keys.

Macro buttons

are usually given on the left side of the keyboard. These buttons can be programmed to execute in the game as a predefined combination of actions and gamers mostly use these buttons.

N-key rollover

is a must when two players use the keyboard simultaneously. When playing a game simultaneously key presses all the time and each of the keys matters. The higher the

"n" number presses

simultaneously, the more flexible the gaming keyboard will be.

Switch type plays a very important role when selecting a silent gaming keyboard. Because the switch is the main thing in the keyboard that is producing clicking noise. You can choose a keyboard that has a scissor key or mechanical key instead of buckling-key switches.
While making any purchase of silent keyboards take your final decision of purchase taking the above-provided pointers in mind.
---
The 7 Best Silent Keyboard For Gaming
So you understand which type of silent Keyboard is best for gaming and what are the important features of a quiet keyboard. Now, let's check which keyboard is best for you that increases your gaming performance and is easy to customize. Also, no one will disturb by its horrible clicking noise.
1. Corsair K55 Most Comfortable Keyboard
This is a mechanical keyboard designed by Corsair. This is a multinational company that is known for its flawless keyboards.
Its manufacturers use quiet cherry MX red mechanical switches that are great for gaming that's why most of the top gamers recommend this keyboard.
If you are a gamer then you should know that cherry MX mechanical keys technology is a specialty of this quiet keyboard. This red mechanism is also very responsive that's why most people know this brand.
I like its cheaper backlight option that gives more flexibility to see all the keys without disturbing your roommate or any family member.
Surprisingly, this light is fully customizable so you can easily adjust the backlight according to your ideal layout. Additionally, a USB plug allows you to connect to any type of laptop or computer.
You will also get 6 macro keys that will give you an advantage in the game. Its dust and water-resistant surface have an IP42 protection guard.
Moreover, its dedicated multimedia options give you more direct control without interrupting your game and this is a very unique feature because you will get a mechanical and multimedia keyboard in one.
But the downside is this keyboard is not supportable on Linux. So if you are working on Linux then you have to check the next one.
Pros
It has dust and spill resistance. 
It features 6 dedicated macro keys. 
This keyboard has dedicated media controls to control your media without interrupting your game. 
Cons
This keyboard is not compatible with Linux.
Last updated on 2023-05-29/Affiliate Links/ Images from Amazon
---
2. FLAGPOWER Changeable Backlight Quiet Keyboard For PC
This 1rd-grade gaming keyboard is manufactured by Flagpower and they always create a masterpiece for every user.
I know most gamers know this brand. Moreover, Its non-distracting rainbow backlights are pleasant for gaming lovers and will increase the credibility of this keyboard.
It has 19 anti-ghosting keys that allow you to press and hold multiple keys without thinking about unexpected keypresses and as you know this function is very important when playing the game.
In addition, you will also get a high-performance gaming mouse with this keyboard.
Its manufacturers provide an ergonomic design in this keyboard for natural angles and this will also effectively reduce hand fatigue.
So you can play the game most comfortably.  USB pluggable cable easily attaches to your laptop and computer so that you will get reliable durability.
Also, it has 12 media shortcuts like audio, volume, email, homepage, and others so that you can easily open anything without interrupting your game.
But the downside is this will not work in the Linux operating system so if you have this operating system then just check the next one.
Pros
It features 12 multimedia shortcuts to provide you with convenient control without pausing the game. 
The keyboard and mouse are easy to install and no need for any extra software.
It has 19 anti-ghosting keys for a better user experience.  
Cons
This keyboard is not compatible with the Linux operating system.
FLAGPOWER Gaming Keyboard and Mouse Combo
Gaming Keyboard and Mouse: 3 colors changeable backlit...
19 Keys Anti-Ghosting: The latest illuminated gaming...
Ergonomic Design: Led keyboard has natural angle tilt, big...
Last updated on 2023-05-29/Affiliate Links/ Images from Amazon
---
3. Razer Huntsman Fastest Silent Keyboard For Gaming
This is an extremely fast keyboard is created by Razar. They are known for their classic designs that make your keyboard unique. Amazing silent mechanical tactile switches are used in this keyboard to make it perfect for a high-performance gaming experience.
Also, its anti-ghosting technology can give 15 to 30% extra accuracy and 10 commands at a time that is best for quick gameplay.
You can't ignore its ergonomic wrist rest that will extend your gaming limit and also help you to play quietly without holding back.
Moreover, you can easily customize its backlight for individual keys and the plus point is you will also get 5 universal macro keys that can be remapped to execute a complex command. You have 3 color options to choose from so you can choose one that fits your needs.
This silent razer keyboard has a stabilizer bar that ensures the keycap motion remains level and quiet level. So no matter which corner of the keycap you will press. Overall, this keyboard is very good for gamers because it has all the functions that a gamer needs.
Pros
It is faster than traditional mechanical keyboards.
It has dedicated and reprogrammable media keys. 
This keyboard supports up to 100 million clicks with a 2-year manufacturer warranty.
Cons
Not all the characters on the keys will light up.
Sale
Last updated on 2023-05-29/Affiliate Links/ Images from Amazon
---
4. Logitech G910 Orion Spectrum RGB Quiet Mechanical Keyboard
This keyboard is based on romer-g mechanical switches that give 25% faster accuracy than a regular mechanical keyboard. Logitech designs this keyboard, and they have experienced players in the keyboard industry.
That's why you will get a competitive edge for your gaming.
Don't worry these high ultra-responsive mechanical switches will not produce so much noise and also come with fingerprint masking matte texture.
Moreover, the 9 macros pre-programmable button gives you an enhanced experience without interrupting gaming enjoyment.
Dedicated media buttons give you quick access to the volume controls without and you can also customize next-gen lightning from an endless range of colors. Additionally, you can connect this keyboard to any laptop or computer through its USB plug support.
Surprisingly this keyboard is also smartphone supportable so you can attach your smartphone to it and enjoy the endless gaming experience.
The downside is the same as above, I mean you'll not get support in Linux operating computers so if you have then you might refer to a different quiet keyboard.
Pros 
It has dedicated media controls for quick access to play, pause, mute, and volume.
You can instantly access in-game stats on your smartphone or tablet without interrupting the game with the Arx Control app. 
You can also personalize individual key lighting with customizable RGB illumination. 
 Cons
This keyboard usually collects a lot of dust and it is hard to clean.
Logitech G910 Orion Spark Gaming Keyboard
World's fastest RGB mechanical gaming keyboard: Exclusive...
Customizable RGB illumination: Personalize individual key...
Arx Control App and smartphone dock: Instantly access...
Last updated on 2023-05-29/Affiliate Links/ Images from Amazon
---
5. Redragon S107-BA Wired Silent Mouse And Keyboard Combo
This Redragon keyboard includes next-generation mechanical switches and comes with a gaming mouse that will increase the credibility of this keyboard. Literally, Readregon created a masterpiece for their users that's why gamers love this keyboard.
The illumination system provides you with 6 backlight effects and 4 backlight brightness levels that can be easily adjustable for breathing speed and visible use in the dark without disturbing anyone.
If you are not familiar with this version then you can also check the other types on Amazon.com.
This keyboard is specially designed for gaming because it has 11 macro keys that can be programmable for quick use in the game.
This is a win-win situation for you because also this keyboard has a water-resistant layer on its frame that will protect it from any water accident.
In addition, this keyboard is also laced with an RGB 5 utility engine that will demonstrate your every keystroke and change the stabilization of keys that fit your gaming needs.
But the downside is this keyboard is not wireless so if you need wireless then you have to check the next one.
Pros
It has 7 backlight color effects.
It also features 4 backlight brightness levels and adjustable breathing speed. 
It has thin and quiet keycaps which give you a great gaming experience.
Cons
Sometimes, several buttons do not illuminate uniformly.
Last updated on 2023-05-29/Affiliate Links/ Images from Amazon
---
6. SteelSeries 7 TKL OLED Smart Silent Mechanical Gaming Keyboard
SteelSeries is also a multinational company that creates a variety of great keyboards which include 3rd generation SteelSeries mechanical liner switches keys.
That will increase the performance and accuracy of your keyboard. Moreover, anti-ghosting technology ensures a quiet and stable keystroke.
Beyond the OLED smart display integrated with the command center helps you for adjusting settings like sound level and backlight that fit your gaming preference.
Also, you will get a dedicated area for programmable keys and multimedia keys so that you can't lose your focus on your game.
Another top feature of this keyboard is its premium magnetic wrist rest that will provide you full palm support so that you can play your game without any limitations.
But its 300 preload game profile and long-lasting aluminum frame will usually attract a gamer's attention.
In addition, its sleek look and matte finish looks great with any color scheme that you have selected to go. Usually, a USB passthrough cable transmits the data directly to the laptop or the computer.
Almost, 8000 people also purchased this awesome keyboard from Amazon.com and gave their 98% positive ratings.
Pros
It features OLED smart display and media controls.
It has a premium detachable magnetic wrist rest which provides full palm support. 
It also features an illuminated USB passthrough port. 
Cons
The build quality of this keyboard is not so good.
Sale
Last updated on 2023-05-29/Affiliate Links/ Images from Amazon
---
7. DIERYA DK61E 60% Waterproof 61 Keys Computer Keyboard
This keyboard is created by Dierya and they are new in the market but they have laced technology that is used in this keyboard. That's why over 5000+ already purchased it and given 4.6 ratings out of 5 on Amazon.com.
This is a very compact and lightweight gaming keyboard that provides very flexible use.
Yellow optical-mechanical switches have been used in this keyboard for good performance and quiet use. Surprisingly, this keyboard has 61 keys and all are fully programmable for better use in gaming, and guess what, I am also using it.
Because I love its design and the performance is awesome.
Most importantly, this is also an IPX4-certified water-resistant keyboard so that you can enjoy your food and drink more freely when playing the game.
Nothing will happen with your keyboard and you can easily clean the mess. In addition, the ergonomic design gives you long-term comfort.
PBT double-shot keycaps resist the hardness and give you more flexible gaming expiring. Moreover, the USB aluminum cable and connector are compatible with a wide range of laptops and computers.
Pros
It features 4 brightness levels and adjustable breathing speed.
It also has built-in 19 kinds of RGB light effects and solid color backlight modes.
Its optical switches provide a faster trigger response time. 
Cons
The keycaps on this keyboard can be uncomfortable.
DK61E 60% Mechanical Gaming Keyboard
CLASSIC & YELLOW SWITCH: This DK61 mechanical keyboard which...
Dierya DK61E DRIVER: Powerful software editing features,...
PBT DOUBLESHOT KEYCAPS: Wear resistance and hardness are...
Last updated on 2023-05-29/Affiliate Links/ Images from Amazon
---
Difference Between Gaming Keyboard vs Regular Keyboard
A gaming keyboard usually has some extra features that a regular keyboard doesn't have. These features help gamers to perform well in their game.
The most important feature is that gaming keyboards have mechanical switches that are more flexible and quiet than the membrane or regular keyboard.
Moreover, RGB backlights, media controls, and macros keys are the other features and keys that make a gaming keyboard different from the regular one.
N-key rollover is the latest difference that a regular keyboard doesn't have, it means you can press any key simultaneously that will register them in order.
Stability is also a great factor that most regular keyboards don't have because these are much heavier than regular ones.
Generally, most gaming keyboards have modular keys that can be easily programmable but you will not find this feature in regular keyboards. 
Also, regular keyboards come with selected keys, on the other hand, gaming keyboards are available in a wide range of colors for looking good.
I have explained earlier that in some keyboards you probably get padding and detachable wrist rest for your comfort.
---
Wrap Up On Best Silent Keyboard For Gaming
In conclusion, these days games are extremely inevitable so you need powerful keyboards that are specially made for high gaming performance.
That's why for helping you we have compiled this article with the 7 best silent keyboards.
If you are thinking of playing the game on a regular keyboard then you are going the wrong way because a regular keyboard is not made especially for gaming and does not have some extra features that gaming keyboards have so change it.
Wait, some of the gaming keyboards are not quiet at all so need to be very careful when selecting a silent keyboard that does not produce so much noise. That's why we have created a list of 7 quiet keyboards according to your gaming need.
Usually, mechanical switch-type keyboards are very quiet because they work on the quiet next-get technology.
So you can also select one of the mechanical keyboards that I have listed above. And you should also consider some extra features that I have explained earlier because those features will 100% help you in the game.
---
FAQ: Best Silent Keyboard For Gaming
These are some of the questions that people usually ask about gaming keyboards and I have tried my best to give an appropriate answer that will solve your query.
Q1. What is a 60 percent keyboard?
Ans: The 60 percent keyboard has fewer keys than a standard keyboard. This will give more flexibility with less functionality usually all of the keys are pre-programmable so that you can program every key according to your need. If you play any game on a smaller keyboard then your winning chances will increase because you don't have to move your hand again and again.
Q2. Are mechanical keyboards faster than membranes?
Ans: Yes, mechanical keyboards are faster than membrane keyboards because mechanical keyboards work on metal mechanized that register the keystroke in less than 20 seconds, on the other hand, membrane keyboards take up to 35 seconds. That's why gamers prefer mechanical keyboards instead of any regular keyboard. Because you have to be very quick in-game otherwise you will lose the game.
Q3. Which is a better wired or wireless keyboard?
Ans: I think a wired keyboard works faster than a wireless keyboard because it has a direct connection with your laptop and computer so nothing will distract the connections. Or if you don't think this is right then you can also try this I am 100% sure you will find I am right. Gamers also prefer a wired keyboard instead of wireless. But If you want then you can also purchase the silent wireless keyboard this is all up to you.