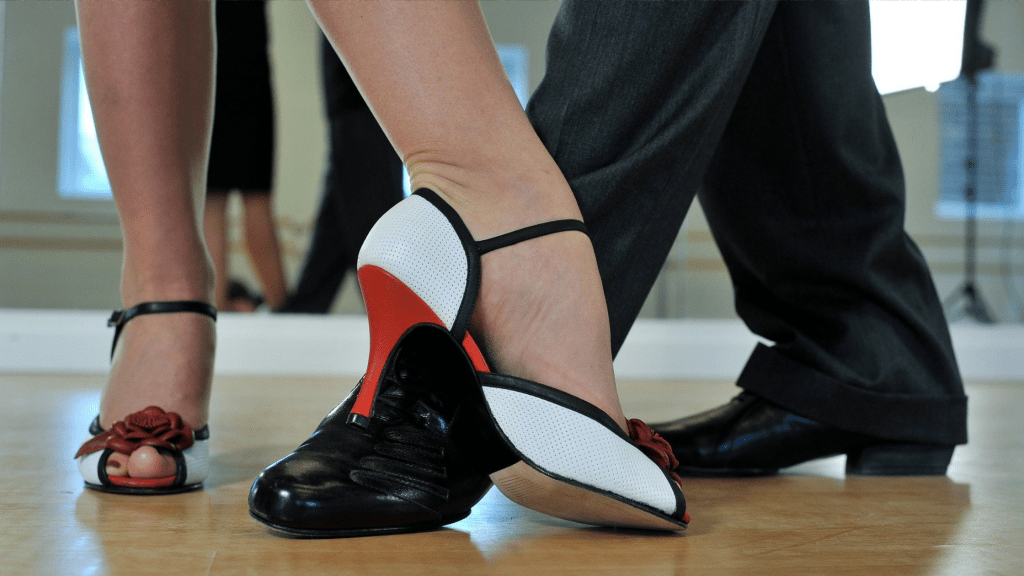 ---
This is very embarrassing when your shoes start squeaking in your office, walking with your colleagues, entering the quiet auditorium where no one isn't producing any noise.
I know how you feel when facing this situation, because I have already faced the same that's why I researched on the internet about how to fix squeaky shoes, and luckily I found 5 amazing ways to stop this forever.
These 5 different ways can help to get rid of squeaky shoes and guess what! you can try any of them because all the tricks are very easy to try.
Note: I have already tested these ways that's why I know this is a 100% working formula, but if your skin is susceptible then consult your doctor before trying any of these tricks.
---
5 Different Ways How To Fix Squeaky Shoes
This is very important to stop your shoes from squeaking because no one likes this kind of noise. Read it fully because I am going to share 1 secret and well-working trick that you can use if your skin is sensitive.
1. Sprinkle With Powder In Your Squeaky Shoes To Prevent Annoying Noise 
This is probably the best way to get rid of that annoying noise. Because powder absorbs the moisture in your shoes.
As well as sprinkle the baby powder in your shoes where you feel the noise comes out. Moreover, you can also use cornstarch or baking powder if you don't have baby powder.
In addition, If your feet smell really bad while taking off the shoes, then the baby powder also reduces it. Sounds good!.
You can apply powder to any area of your shoe where you feel the noise coming out and after that rub the area so that it can spread all over your shoes.
Check The Instruction And Cautions 
Ask your doctor before using this.

Don't use it every day otherwise this will make your skin harsh.

Wait at least 5 min for wearing your shoes after sprinkling the powder.



---
2. Rub Your Shoes With Leather Conditioner Or Saddle Soap To Stop Squeaky Shoes
This will solve the problem of both men and women. How? Because as you know most men are using leather shoes and the women are using ladies shoes when moving out of your house.
I know leather is a comfortable material that's why you like it but if your leather shoes started squeaking then what would you do?
How do you control its squeaky noise? Wait, if you think to sprinkle the powder then this will cost you more. Because powder reacts differently when used with leather. You can use a leather conditioner for making the shit down.
Also, you can use saddle soap and conditioner with your leather shoes to lubricate it, after that buff it with a dry cloth this gives your shoes shine and helps you to get rid of the squeaky noise.
Check The Instruction And Cautions 
Don't use wet shoes.

Use this trick in the sunlight.

Wait at least 5 min for wearing your shoes after lubrication.




---
---
3. Use Petroleum Jelly To Stop The Bottom of Your Shoes From Squeaking
This is the quickest way to stop your shoes from squeaking and really I have already tried it out. That's why I added this trick in my 5 different ways how to fix squeaky shoes for your help. 
Are you using any petroleum jelly like Vaseline? I know you are using it! Then just use it a little bit under the sole of your shoes. Don't worry you wouldn't be a slip.
This petroleum jelly makes a thin layer under your insole and that will help the parts of your insole from smooth interaction.
Not just Vaseline, you can use any petroleum jelly for this work. If this trick works well for you just comment down below for others.
Check The Instruction And Cautions
Don't use it if your shoe is wet.

Use it only in the summer and winter seasons.

You have to use it every day because this is jelly and it dries up.




---
---
4.  Add A New Layer Of Dryer Sheet Under The Insole To Fix Squeaky Shoes
A dryer sheet makes a buffer between your feet and insole so that your shoes stop making a squeak. What is the main reason for squeaking shoes? Dryness or moisture. Am I right?
If these two problems solve then your shoes will not create any noise. And as you know a dryer sheet absorbs moisture.
I know, what you are thinking, what I will do for dryness? Forgot about dryness because I am talking about your shoe dryness, not this dryer sheet. You can use it
Because it will create a space in your shoes and when air comes in and out then moisture does not play a big role in it. You can use this trick if your skin is sensitive. 
Check The Instruction And Cautions
Use it carefully because the dryer sheet is very smooth.

Do not use it on a wet surface otherwise, you will slip at the surface.

Rub the surface to make it rough to prevent slipping.




---
---
5. Use Ventilated Shoes To stop New Shoes From Squeaking on Hard Floors
The ventilated shoe is one of the best ways to stop your shoes from squeaking. Because if you use it then moisture can't be trapped in your shoes and your shoes also wouldn't be dry anymore.
This is the main reason why your shoes squeak. But there is a downside, what? It means, if your shoe is wet then you will hear that annoying noise.
But I know that no one wears a wet shoe and you are also not doing this. In addition, when wearing new shoes you probably heard that squeaky noise.
This is natural because your shoe is new and filled with dryness. But don't worry if you try these ventilated shoes then you couldn't hear that noise.
Check The Instruction And Cautions
Don't use it in the rainy season.

 Use it outside of your house.

Don't use it without socks otherwise, your feet go dirty.




---
---
Wrap Up On How To Fix Squeaky Shoes
In conclusion, we can say that all these 5 different ways how to fix squeaky shoes are amazing. This works for me then why it doesn't work for you.
If you purchase any 100 to $1000 shoes, no one has in-built squeaky noise reduction capacity. So check your shoes before going out of your house because this will embarrass you.
In short, I notice that some people are getting confused between the sole and shoes, how? Because they don't know where the noise comes out.
And this is the saddest thing, why? Because if you don't know the main problem then how do you solve it out. If you know any person that is struggling with this problem then, please solve it.
Have you faced any situation when you were embarrassed because of shoes? If yes then you can tell us in the comment section what was that situation.
---
Frequently Asked Questions
These are some of the common questions asked by people and want to know its answer. If this is right then read it. These answers will solve your doubts.
What Do Squeaky Shoes Mean?

This is a very annoying sound that comes from your shoes why? because your shoes started getting moisturized or your insole starts rubbing against the inside in your shoes.

This will make your shoes much noisy and as you know no one likes this kind of noise. Also, this happens if you are using your shoes after rain or if your shoes are too dry.

You can use leather shoes in dry seasons like autumn or winter and casual shoes are best for summer and rainy seasons. This will help you decrease the noise level.

What Is The Sound Of New Shoes?

I think this is a very silly question. Why? because I have noticed that when my shoes start squeaking it generates a voice that seems like "Donald Duck".

As a result, I can't stop laughing. I know, if you listen to the voice carefully then you will also notice the same or if you don't feel then I have don't word for this.

Literally, when I told this to my colleagues they have also started laughing at it. I think this information helps you to understand the music of your shoes. Just feel it.

Or if you don't want this squeaky noise coming from your shoes then you can try these tricks and stop that noise.

Why Do My Running Shoes Squeak?

As you know when you are running your body temperature goes high that's why the whole body automatically starts sweating.

As a result, your shoes fill with moisture and start squeaking but you can stop it. How? Just use a dryer sheet under the insole and after that sprinkle it with baby powder or any talcum powder. After some time you will see the results. 

But you need to try it out before using it in your official racing. Because you have to change your body according to the shoes.

That's why runners don't use any new shoes in their racing.

Can A Cobbler Fix Squeaky Shoes?

Yes, they can do it for you because they are perfect in their work but you have to pay something if you are ready then you can try it out. Wait a min!. But $20 to $30 is not a lot of money that you can't pay. 

In addition, cobblers have some extra equipment that will fix squeaky shoes fast and if you don't want to wait then you can go to the cobbler.

Cobbler also recommends these ways because these ways are much more effective than any other.

And do you know the best part of it? You can use these ways anytime at any place. When you need the most. 

How Can I Make My Shoes More Durable?

You can make your shoes durable very easily. How? Do you know what this means? A user-friendly and easy-to-use equipment.

If you use any of these tricks then your shoes get durable and flexible and you will feel the change whether you are running or walking.

Because as you know powder and petroleum jelly make your shoe flexible and the dryer sheet makes it durable. 

In addition, you can try any of these ways to get rid of that annoying noise from your shoes. And this is good for you.

Why Do My Shoes Make Noise When I Walk?

This is happening because moisture is trapped in your shoes.

Moisture and dryness are some of the things that create annoying noise in your shoes.

There are lots of ways to get rid of this but you need to understand what is the main reason behind this noise.

Dryness or moisture? when you find the reason then apply a suitable way to stop that noise.

If you are living in the UAE then dryness is the reason or you live in Goa then moisture is the reason.

That you can solve this by using the simple little formula that I have shared in this blog post.

You can seek out an opinion from a cobbler on how to fix squeaky shoes because they are experts in their work that's why they can help you.

How Do I Stop My High Heels From Squeaking?

Ans: As you know, ladies are very sensitive and they can't bear any embarrassment. Most of her time she wears high heels and this is very risky, why?
 
Because as you know high heels can make that annoying noise which will embarrass you and inform the people.

To stop this you can use petroleum jelly or a dryer sheet under the insole. This will help you to stop that annoying noise. Or you can use ventilated high heels that will not make any noise.

And give you full confidence to stand out. I know this is very important for you. So don't let yourself down. 

How Do You Make Leather Shoes Stop Squeaking?

Leather shoes are part of our formal life. Am i right? And you are incomplete without it. In addition, leather shoes are comfortable and i like it too!.
 
But when we are talking about its squeaking then it is not my first choice because leather shoes are making a louder noise than any other shoe. 

But why? because leather shoes have no ventilation so the moisture is trapped in them. That's why your leather shoes make noise.

But you can decrease the noise level using a dryer sheet and baby powder to make it dry.