If you are planning to seal your house from this noisy world and you have almost done everything but not Doorways than you are in the same conditions as was earlier, hence in this guide, I will tell you how to soundproof a door.
I have found that doorways are among the top reasons to get pass through the noise.
But why, will discuss later. 
If you are done with the installation of SoundProof Windows or SoundProof Curtains than this time is to look for Doorways.
It is not much expensive to soundproof doors, how to do this will discuss all in this guide.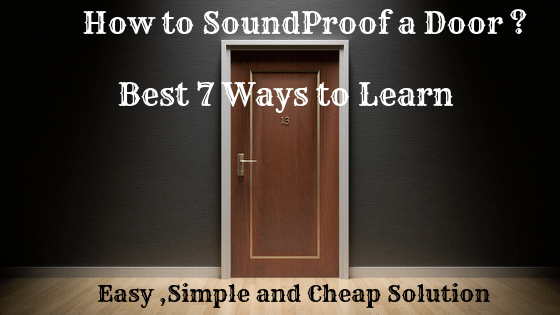 If you are based in the USA or UK or in a populated city there are a lot many reasons why sounds coming through doorways.
If you have a small house wherein other rooms if someone is playing music then you might get disturbed in your room and reason for all is the non-soundproof doors.
So do not worry, the solution to soundproof Doorways is easy and simple and of course cheaper than other solutions because you are dealing with existing doorways only.
Well if you have an issue with the Garage Door Opener then we have a separate guide on the list of the best Garage Door Opener.
Hence, Stay with me will go through each step one by one.
How to SoundProof a Door in 7 Steps
Now we will go through each one of the possible cases which cause the noise through doors and will try to find an optimum cheap solution to soundproof a door.
Block the basic Door holes and Cracks in Door
If you completed with soundproof of your house and if there is any single hole or crack anywhere in the house will ruin all your hard work and money.
This is most cases with Doors, yes while you have a door in the room at the end corner of the door definitely you have some cracks or gaps.
Which are the main reasons behind passing sound waves from one corner to another?
The first case is to identify Cracks or Gap around the corner of Door and that is possible by lighting room from another side and check Door from Dark Side.
Now the area from which light is passing is the point of focus for you. Hence to fill those bigger cracks the solution is an insulating sealant.
I recommend having Great Stuff insulating sealant to fill big cracks, which is available in different colors, and once you finish insulation wipe side of that area.
If you have a very small crack then you can go for another solution which is Small Gap Foam hence recommended having a look for Great Stuff sealant(Amazon).
This time, I can assume that you have done 
with filling small cracks or holes and nothing is left around the corner of Door.
Another way to fill Gap by Weatherstripping
While I was checking another best way to seal the doors holes and crack.
I came out with an idea of weatherstripping, few people were suggesting that yes it help to soundproof doors.
This strip is easy to stick with the corner of the doors and can block every single hole which allows noise to pass through.
Make sure to have a choice of sound-absorbing materials such as fiberglass which has more capacity to block sound waves.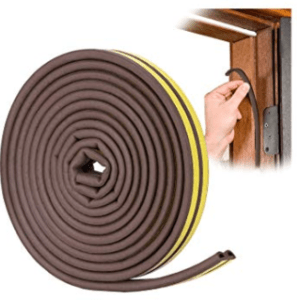 And yes it should be fit in such a way that self-adhesive to doors corners.
I recommended having look for Door weatherstripping Foam which has positive reviews and you can place a purchase order for the same.
It is ideally made for waterproof, windproof, and excellent against insects but you can give a try with soundproof a door, it won't cost that much.
Install Door Sweep
You have completed all corners and filled all the gaps permanently as suggested above.
But the one which is in more concern is from the downside of the door the gap between floor and door is the biggest gap which needs to be filled.
Hence the best solution is door sweep which helps you not only prevent noise from comes through but also help your room to keep away from insects and dust in.
It is not easy as we did with cracks filling this Door Sweep requires to drill screw and one-time setup will solve a permanent solution.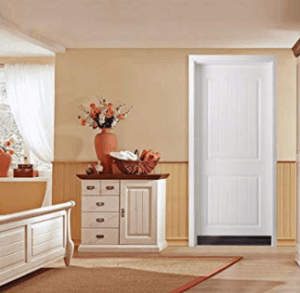 But while the selection of this door sweep which has different ways one which few are like brush and others are made of closed foams.
It must be in more layers which could prevent sound to come in and will also help you to maintain cool air inside the room and save electricity.
You can check the most recommended SoundProof door Sweep by Expower which has positive customer reviews and it is multilayer, waterproof and have the capacity to reduce sound 5X times.
To learn more on Door Sweep make sure to check the detailed guide on best door sweep and why to use them.
Insert SoundProof Blanket
It definitely not look perfect choice on how to soundproof a door but one of the alternative solutions, if you have hollow doors which are not strong enough to block sound waves.
Yes, here we are not discussing to replace existing doors, we are providing the solution to soundproof existing doors.
Hence you can make a purchase of sound-absorbing door curtains, which you can hook to another side of the door from which sound is coming from.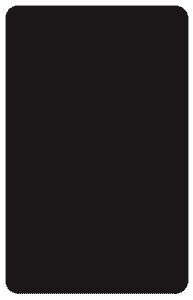 It has the capacity to block sound waves due to fiberglass materials and sound-absorbing capacity.
Hence do install whenever in need and remove whenever you do not want which is easy to install and easy to remove.
It is an easy and simple solution if you have a thin door which has not enough capacity to block sound waves.
Hence I recommend checking for Heavy Duty SoundProof blanket (Amazon) which is easy to mount and Thick black and is good enough to block sound waves.
To learn more on the soundproof blanket make sure to check the detailed guide on how soundproof blankets are good for soundproofing?
Add SoundProof Foams
If you are not interested in installing soundproof Blankets than another solution is soundproof foams.
It does the same job as a blanket but will additionally look shiny and better than a blanket.
This solution is the best fit for all kind of doors.
You can make a purchase of 12 piece Acoustic soundproof foams which available in different colors and either sticks them or hang them using clips.
Hence you can get Command hanging Stips to hang on the doors which is easy to set up and can fit foams.
If you want to permanently stick to the doors then recommended having Polymat stick(Amazon) which is adhesive spray easy to stick and can soundproof a door.
To learn more on SoundProof foam it is worth checking detail guide on is soundproof foams really work?
Installation of Roughs on the Floor
Installation of Rug is the simplest and easiest way to reduce noise coming from doors.
Rugs do not require any installation or any hard work to install, simply make a purchase and place on the floor.
Idea is to put rugs on both sides of the doors especially another side of the room from where the sound is coming from.
Rugs have the ability to absorb sound waves hence reduce echo and at some level decibel as well.
The heavier rough you install on another side will absorb more sound waves and this is the best suggestion for how to soundproof a door.
You can also set rough inside the room close to the door hence any sound pass through the doors will again be absorbed by another side rough.
I recommend heading over to Amazon search for the best SoundProof Rough as I found one Hudson collection Rug or you can check for other best options that are stylish in look.
Insert SoundProof Curtains
This seems that you have learned a lot about how to soundproof a door but in the end, if you really need to soundproof a door then you can set a SoundProof Curtain.
The setting of SoundProof curtains on the other side of the door will work in fantastic ways, ideally soundproof curtains work as sound deadening.
Hence all echo generated on another side of the door will be absorbed by the curtain if the curtains are thicker in the size.
To learn more about SoundProof Curtain's importance with Window can check here.
If you directly want to purchase that can check on Amazon, where I recommend having look for WUFENG Door Curtain(Amazon).
Final Solution to Replace Door
We have learned a lot in many ways on how to soundproof a door but if you are still not confident enough to implement any of these.
If you are having an issue with an existing thin door than you would have to increase the budget and need to buy a brand new door.
But that door also needs some of the above installations to fully soundproof.
Hence you can make your own choice and can check for best SoundProof Doors which is thicker in width and easy to install.
Conclusion on How to SoundProof a Door
A door is the best way to prevent noise coming from the outer side and hence is mandatory to prevent all possible reasons for sounds waves coming through.
Hence, it is advisable to check above all factors and try to implement each one of them based on the requirement.
If you are in a noisy area or holding a small house which has different rooms used for a different purpose such as a hall for TV or music to play, room with gaming accessories and others for office work.
Then keep the focus on doors and try to minimize as much echo as possible using the installation of rugs, curtains and filling holes and cracks around the corner or door.
Check out the problem solutions on Amazon and make sure to check customer reviews before placing any product orders.
I hope you enjoy this learning on how to soundproof a door.
Let me share your experience in the comment box or join us on Facebook and subscribe to the newsletter.